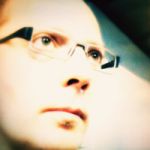 I am an independent cameraman, director of photography, and editor for documentary, news, interview and corporate assignments, with award-winning documentary work and experience in developing original TV / online content. My freelance assignments have included work for BBC World News, National Geographic Channel, Al Arabiya News, NRK Norwegian Television, The Motion Picture Association, FTV Future TeleVision, and AVH Live (a division of Ogilvy). "Adventure Under Sail", a documentary profile of ocean adventurer Marc Cuthbert, won First Prize at the 2005 Beijing International Student Film Festival.
In addition, I have significant experience in post-production and editing. I am highly proficient in Final Cut Pro, Adobe Premiere Pro CS5 and CS6, and all major applications, systems, codecs and protocols required in modern digital post-production workflows.
I am also an experienced web designer and developer with an extensive portfolio across all aspects of online and web-based media. Plus, I dabble in photography, and some of my experimental media art has been seen in a number of exhibitions, including the Microwave International Media Arts Festival. I hold an MFA in Media Design and Technology from the School of Creative Media, City University of Hong Kong.
Cameras + Kit
Basic equipment overview, which may not be entirely up to date. Please contact me for the latest list.
Canon XF300: HD video up to 1920 x 1080 — Bit rates up to 50 Mbps, 4:2:2 — Frame Rates: 24p, 25p, 50i (PAL), 24p, 30p, 60i (NTSC) — 2-channel audio — Optional wide angle adapter lens
Canon 7D DSLR: HD video up to 1920 x 1080 — H264 mov files — Frame rates: 24p, 25p or 30p.
Lenses: Canon 70-210mm f2.8L IS-II — Canon 50mm f1.4 — Canon 16-35mm f2.8L — Canon 8-15mm f4L
Sennheiser G2-100 wireless mic set, plus optional wireless transmitter for a handheld mic. With mini-jack or XLR connections.
Que Audio mini shotgun mic, with mini-jack or XLR connections.
Zoom H100 mini digital audio recorder: records .wav, stereo, up to 48k or 96k.
One LED light, with daylight/tungsten colour balance adjustment.
Three mini LED lights.
Two Manfrotto 755CX3 carbon fibre tripods w. fluid heads (max. height: 65in / 165cm).
One Edelkrone SliderPlus portable dolly / slider.
One Edelkrone FocusOne follow-focus unit.
One Half-Inch Rails T60 camera rig, with 15mm rods.
People have said
"I had the pleasure to work with Nick whilst curating TEDxWanChai.com as he kindly contributed as a sponsor to get our raw video footage through post-production and onto YouTube. Fast, efficient and very professional—I don't hesitate to recommend Nick."

Paul Angwin, Managing Director - Asia Pacific, People and Planet
"Nick designed and implemented my company's (Haverfield Partnership Limited) website. He is creative and did a first class job on time and within budget. I do not hesitate to recommend him."

W. John Charman, Managing Director, Haverfield Partnership
"Nick Foxall has created and implemented a media asset database for our company and provided the solution we needed. He was professional, friendly and accommodating. I would highly recommend him to anyone for database or website designing related projects."

Margaret Fu, Financial Executive, Motion Picture Association International
"Nick has helped us design and manage our web presence for some years now. He has also been instrumental in creating a full set of marketing materials such as logos, brochures and banners with the same look and feel as the website. In addition, he has executed investment research design projects for our customers. He is creative, thorough and extremely fast at turning around all new projects requested by us even when he is extremely busy with his other clients. I do not hesitate in recommending his work to anyone looking to improve the look and feel of their website and other marketing assets."

Iain Reed, Managing Director, Enhanced Datasystems