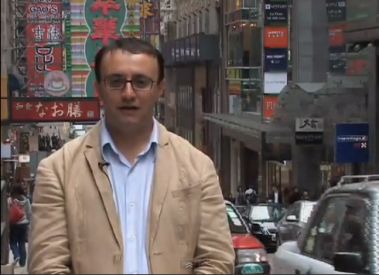 Hong Kong Culture for Al Arabiya
I recently worked with Laith Bazari of Al Arabiya, a satellite news channel in Dubai that broadcasts right across the Middle East and Arab world. Laith was in Hong Kong to shoot three 5- to 8-minute vignettes on different aspects of HK life and culture — part of an ongoing series he's been doing around the world for Al Arabiya. He'd chosen martial arts, chinese medicine, and the Temple Street night market.
We shot everything in three days across 20 locations, day and night, so it was a very tight schedule. Al Arabiya still broadcasts in good old standard-def 4:3, so it was kind of refreshing to get away from HD, back to a format I haven't used for a while now! All editing and post was done by Laith Bazari and Al Arabiya.
Add a comment
Commenting is not available in this channel entry.