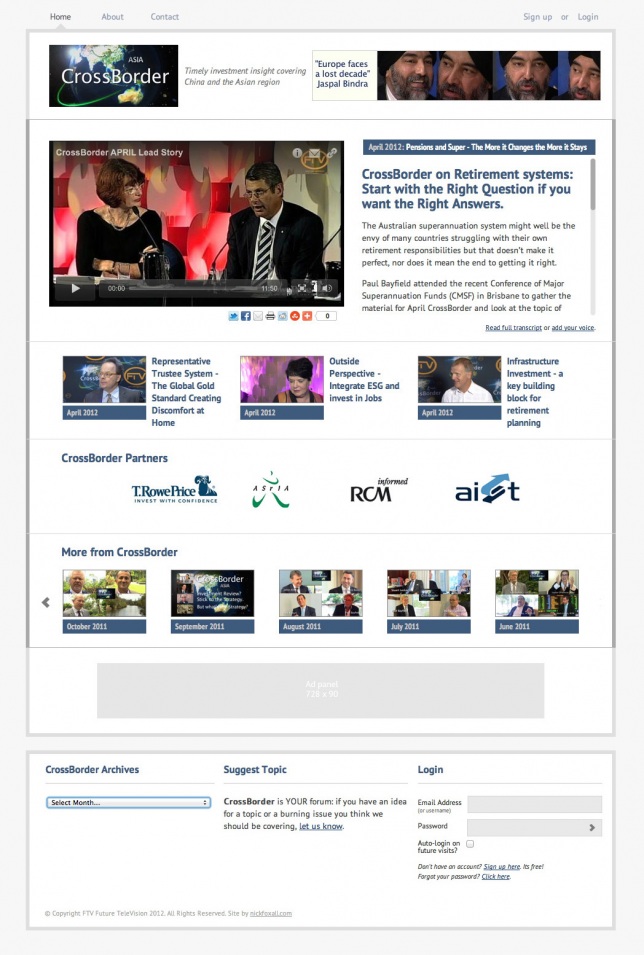 CrossBorder
CrossBorder is an online video magazine offering timely investment insight on China and the Asia region. Attracting a loyal following with fund managers and investment professionals, CrossBorder releases monthly video "packages" with in-depth coverage on a key story about the investment climate in Asia Pacific. The story is looked at from three different points of view, and summed up by a seasoned reporting team with more than 30 years experience in Asia.
I designed a clean, fast-loading page layout for this site: one that is no-nonsense and focusses on the video content itself. CrossBorder is a sister publication to FTV TalkingPoints, and shares the same ExpressionEngine publishing platform, allowing administrators to direct and release video content on one or both sites as appropriate.
Looking for a new website or interface solution? Contact me now for a full quotation.